Being the best Physical Therapist possible means being able to connect with people.
The best Physical Therapist you'll find isn't someone who talks endlessly about patient care techniques, but rather someone who listens. We assembled our clinical team based not only on qualifications, but also by seeing our therapy providers' abilities to connect with their patients.
We are always seeking energetic, dedicated Physical Therapists and Physical Therapist Assistants to add to our clinical team. Learn More!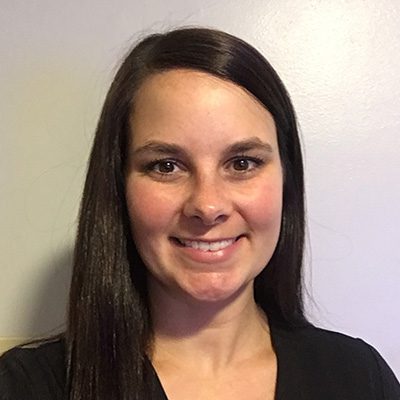 Ashley Alley, PTA
Physical Therapist Assistant
Ashley is a recent graduate from the Physical Therapist Assistant Program at South College in Knoxville, Tn. Her education emphasized manual therapy in conjunction with therapeutic exercise. Her Clinical experience includes chronic pain management, skilled nursing, acute care and outpatient rehabilitation. Ashley is caring, compassionate, and has a passion for helping patients reach their maximum functional potential. Ashley also has several years of experience as a Licensed Massage Therapist which ignited her passion to become a PTA. Ashley is an Anderson county native and in her free time she enjoys spending time with her family, friends, and dog.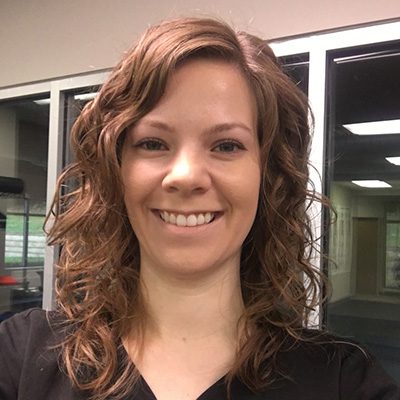 Chelsea Power, PTA
Physical Therapist Assistant
Chelsea is a graduate of Volunteer State Community College's 2016 PTA program and has been working as a clinician for 2 years. After completing school, Chelsea spent about a year working in a SNF before transitioning to outpatient physical therapy and finding a home at Max Potential. She has a passion for exercise and utilizing it to help patients heal. Chelsea is heavily involved with her church at West Hills where she serves as a Life Group leader. In her spare time, Chelsea enjoys serving in her church and community, and spending time with family and her husband, Clay.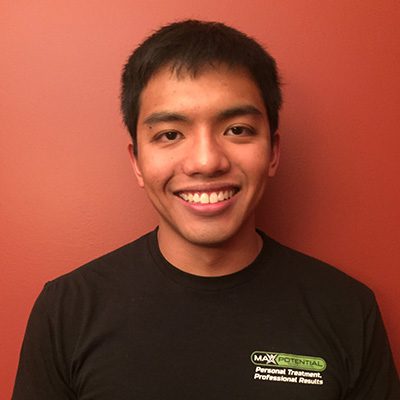 Dave Inso, PTA
Physical Therapist Assistant
Dave started patient care early in life as a high school volunteer at the NHC skilled nursing facility in Farragut. Immediately after, he began working at Max Potential for 2 years as a Physical Therapist Technician prior to graduating the Roane State Community College Physical Therapist Assistant program in 2017. Dave has developed a particularly versatile skill set, treating a variety of pediatrics, special needs, and orthopedic patients.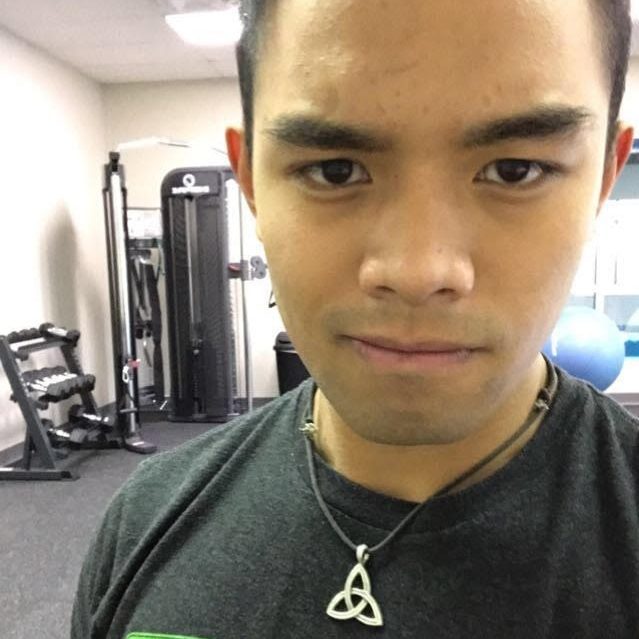 David J Inso, PTA
Physical Therapist Assistant, Clinic Director Farragut
Clinical Experience: David graduated from Roane State Community College Physical Therapist Assistant program, Magna Cum Laude, in 2013. David has 2 years of experience working within the skilled nursing facility community, prior to transferring to the outpatient community. He firmly believes that "Exercise is Medicine". David is actively involved in fitness at a personal level, constantly challenging himself to perform at his maximum potential mentally and physically. In addition, David has participated in several church mission trips to regions in need. He is currently active in the College and Children's Ministries at Two Rivers Church, providing mentorship and guidance to the next generation.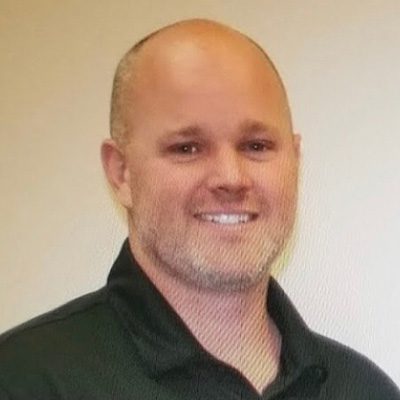 Jason D Martin, PTA, Partner
Physical Therapist Assistant/ASTYM
Clinical Experience: Jason earned his Physical Therapist Assistant degree at Walters State Community College in 2000. Before that, he earned his Bachelor's Degree in Business from East Tennessee State, where he played football as a starting running back. Faith and fitness have always been at the forefront of Jason's life. After graduating with his PTA degree, he has worked at and managed, a skilled nursing facility, inpatient rehab at the University of Tennessee, and owned/ shared partnership in an outpatient facility. Jason's many years and practice in multiple settings have made him a wealth of knowledge and skill. Jason specializes in stroke and neuro re-education, orthopedics, wound care, vestibular correction/training, and athlete rehabilitation. After working for "big box therapy" Jason decided to start his own Christian-based treatment facility. Jason's goal was to start a company where the patients and their needs are the first priority. He firmly believes in treating to standard, not to time. He also believes that a solid patient education is a foundation for establishing a quality relationship and the foundation to a successful therapeutic experience. Jason's Vision: To provide a rehabilitation experience that is personal and catering to each patient's needs specifically. He accomplishes his vision for each patient by listening, displaying compassion, using education to establish trust, and developing a relationship to facilitate a long-lasting impact upon each patient and our community.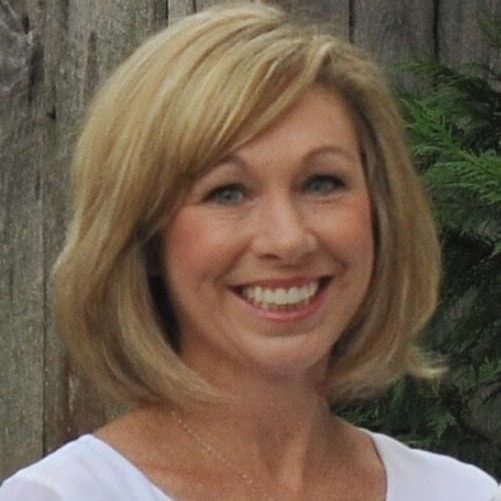 Kristin Jurek, PT, Partner
Physical Therapist/Partner
Clinical Experience: Kristin has been a Physical Therapist for 23 years. She graduated from the University of Tennessee at Chattanooga in 1994 with Magna Cum Laude distinction. Kristin's clinical emphasis during her career has primarily been in the outpatient setting. She excels in evaluating and treating spine dysfunction, athletic injuries, shoulder and other extremity issues, post-surgical patients of all types, pediatrics, as well as treating the growing geriatric population. Kristin's approach to physical therapy is to evaluate all aspects of each patient's needs. She works closely with physicians, personal trainers, nutritionists, and other healthcare providers to assure her patients achieve their Maximum Potential!Kristin lives in Knoxville with her husband and two children, both high school athletes. Kristin and her family enjoy traveling and outdoor activities.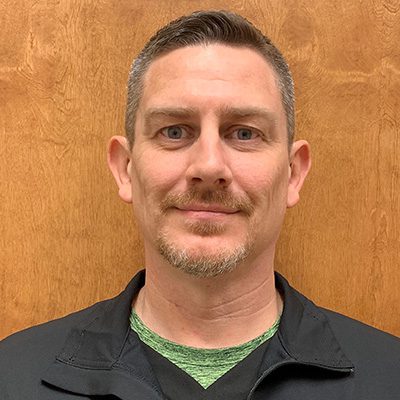 Robert D Benedict, PTA
Physical Therapist Assistant/ Clinic Director Powell location/Partner
Clinical Experience: Robert earned his Associate of Physical Therapist Assistant, Magna Cum Laude, from Roane State Community College in 2014 and his Associate in Allied Health and Science from Roane State Community College in 2013, Suma Cum Laude. Since graduation, Robert has treated many patients with a focus on orthopedic rehabilitation, spinal rehabilitation, aquatics, wound care, and vestibular reeducation. Additionally, Robert served in the United States Army for 10+ years as a member of the elite 3/75 Ranger Regiment where he excelled as a non-commissioned officer. Serving during the Global War on Terrorism, Robert was discharged honorably with numerous awards and decorations. Robert enjoys hiking with his wife and two children and loves sharing photos of nature's beautiful waterfalls with his patients. Robert's Vision: To coach, guide, mentor, and inspire each patient to make lifestyle changes to facilitate a decrease in pain and a gain in function so that they may go out and appreciate God's glory.

Clinical Experience: Jennifer has been an Occupational Therapist for 25 years. She graduated from Eastern Michigan University in 1993 and moved to East Tennessee after graduating and marring her wonderful husband who is an East Tennessee native. She has worked in an outpatient setting her entire professional career and excels in evaluating and treating a multitude of conditions such as orthopedic shoulder, elbow, wrist and hand pre or post-surgical; pediatric conditions such as ADHD, Developmental/Learning delays, Autism, and Sensory Processing and is Certified in the use of Modalities, Instrument Assisted Soft Tissue Massage ('ASTM) and is a Certified Handwriting Specialist. She has also worked with neurological conditions and is trained in the Management of Lymphedema in the upper or lower extremities. She strives to achieve each patient's highest level of independence as well as educating them extensively so they can best help themselves. She currently lives in Anderson County with her husband and they their sons enjoy spending time attending their son's university track meets and time on the lake.

Kalyn Jeffers, M.S., CCC-SLP
Kalyn completed her bachelor's degree in Speech-Language Pathology and Audiology from Middle Tennessee State University in 2015. She then worked for a year in a private pediatric clinic near Nashville as a Speech-Language Pathologist Assistant before deciding to pursue a master's degree in Speech-Language Pathology. Kalyn graduated with her master's from East Tennessee State University in 2018 and recently completed her clinical fellowship year in South Carolina working in home health, preschool, and school settings. Kalyn believes the most rewarding aspect of speech therapy is being able to connect with and assist children in effectively communicating with their families and the people they love. Her areas of interest include evaluation and treatment of early expressive and receptive language delays, Autism Spectrum Disorder, and hearing disorders in childhood.
Kalyn was born and raised in Oneida, TN and is excited to be back and working close to home. In her free time, Kalyn enjoys hiking, spending time with friends and family, and attending any kind of sporting event.